Phone Systems Washington NC
We are happy to provide quality phone systems to the Washington NC area. We are Washington natives and love the area. Washington, NC is one of the great small towns of America. So, if you are a business or non-profit in Washington, Greenville, Plymouth, Williamston, Chocowinity, or any where else, give us a call.
Our phone systems are enterprise level phone systems that live on the internet.
They use VoIP (Voice Over Internet Protocol) to make and receive phone calls.
Quality Phone Systems
Reliable
Our phone systems work! Robust with 99.9% guaranteed up-time. They are built on an enterprise level platform to easily handle all your telecom needs.
Cost Savings
Users of our phone systems enjoy low cost of ownership and lower phone bills. There are little to no up-front costs and no expensive equipment to buy and maintain.
Feature Rich
Great features like multi-level auto attendant, day/night modes, extension forwarding, voicemail to email, & phone trees to meet almost any telecom need.
Scalable
Easily grows as your business grows. Add or remove lines, extension, and features to adjust to the ebbs and flows of your business.
Mobile
Our phone systems are not tied to a brick and mortar building. You can forward extensions to a cell phone with the click of a button. And voicemails are emailed to you as soon as callers leave them.
Professional
Callers get times of operation, directions and other information even when you are not able to answer the phone. No messages left on answering machines for days. Can be listed in yellow pages.
Two Solutions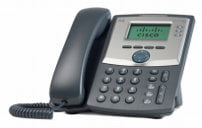 VoIP Phone System
Make & receive phone calls using VoIP phones
One phone system for multiple locations
Works like a traditional phone system, only better
Only buy your phones

Virtual Phone System
Calls are greeted by a professional auto attendant.
Then forwarded to cell phones, land-lines, voicemails, or special messages
Phone system without the phones
Contact Us today and let us help you choose which of our solutions are right for you.